Balloon release in Gibraltar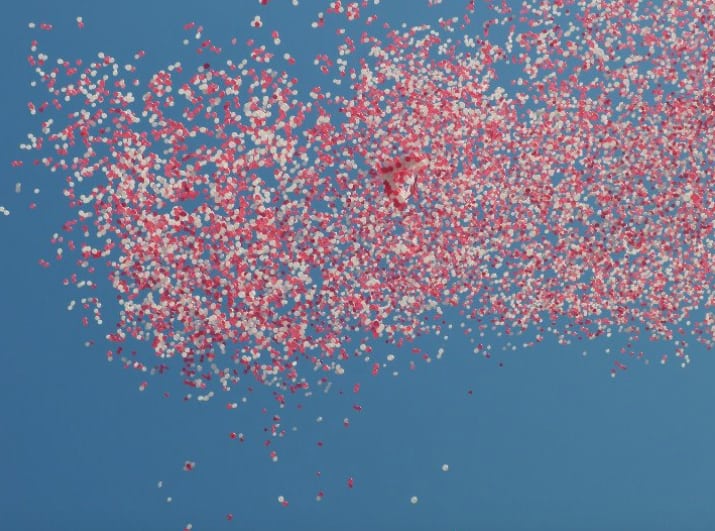 Gibraltar has been celebrating its National Day since 10 September 1992, and a mass balloon release has been the highlight of the National Day celebrations for many years. In April 2016, it was announced that the release of tens of thousands of red and white balloons would no longer be a part of the celebrations.
Campaigns such as those from the Marine Conservation Society had highlighted the impact that such balloon releases can have on wildlife. They note that studies suggest that "most of these balloons rise to high altitude and burst into tiny fragments, but 10% will not burst and can be carried in the air for long distances. Any partially inflated, whole balloons as well as burst balloon fragments will float back down to earth posing a serious threat to wildlife."
The decision in Gibraltar was made after nearly a decade of campaigning by the Gibraltar Ornithological and Natural History Society and other local organisations to end the polluting practice, with UKOTCF also supporting the call.
We provided some contact information to GONHS as the Marine Conservation Society had run many similar campaigns. The campaign received support from United Nations ocean advocate, and endurance swimmer, Lewis Pugh and quickly resulted in the organising committee ending the tradition and seeking alternatives which did not damage Gibraltar's environment.