We have a selection of books to purchase.  For those published by UKOTCF, all proceeds support our charitable activities. For those published elsewhere a proportion of proceeds go towards our charitable activities. Click on the images to read more and/or purchase a copy. For some of the items you can also purchase a digital copy here.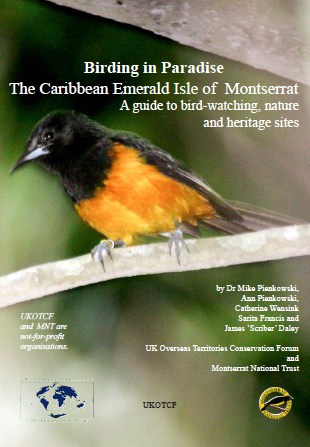 This work explores the wildlife, history and cultures of  the UK Overseas Territories. Scattered across all Seven Seas, they are home to 350,000 British subjects and thousands of unique animals and plants, including many of the greatest wildlife spectacles on Earth.
£29.99
The Natural History of Tristan da Cunha
This book was produced to make the scientific results of a project for use by the island's school. However, anyone visiting the island may also find it useful as a travel companion.
£10.00
The Birds of the Turks and Caicos Islands
An essential guide to some of the special birds found in the Turks and Caicos Islands. It comes in hardcover with 94 pages of stunning photographs and descriptive text. 
£10.00