At the end of November 2016, the UKOTCF team flew out to Montserrat for the second project visit, as part of the Maximising long-term survival prospects of Montserrat's endemic species and ecosystem-services project, which is partly funded by Darwin Plus. This blog is based on an article in Forum News 46 and gives some information on those involved in the project. 
It was great to be back on the Caribbean's Emerald Isle, and after a relaxed first weekend for Sarah and Emma, which included some diving on Montserrat's coral reefs (and a break for Mike, who had been present already for a few days of consultations and preparatory meetings) it was time to get stuck into project meetings, interviews, workshops and field-visits.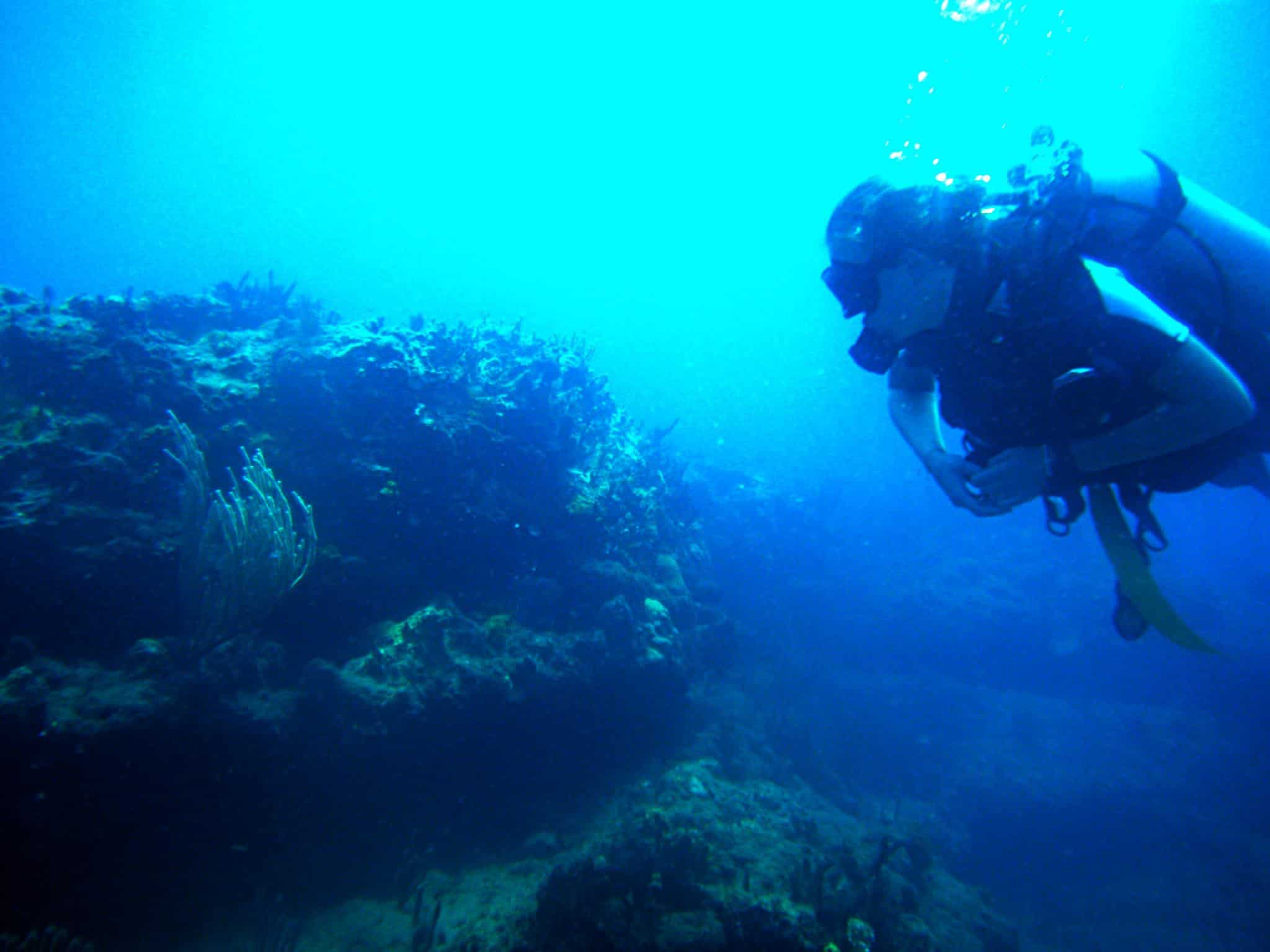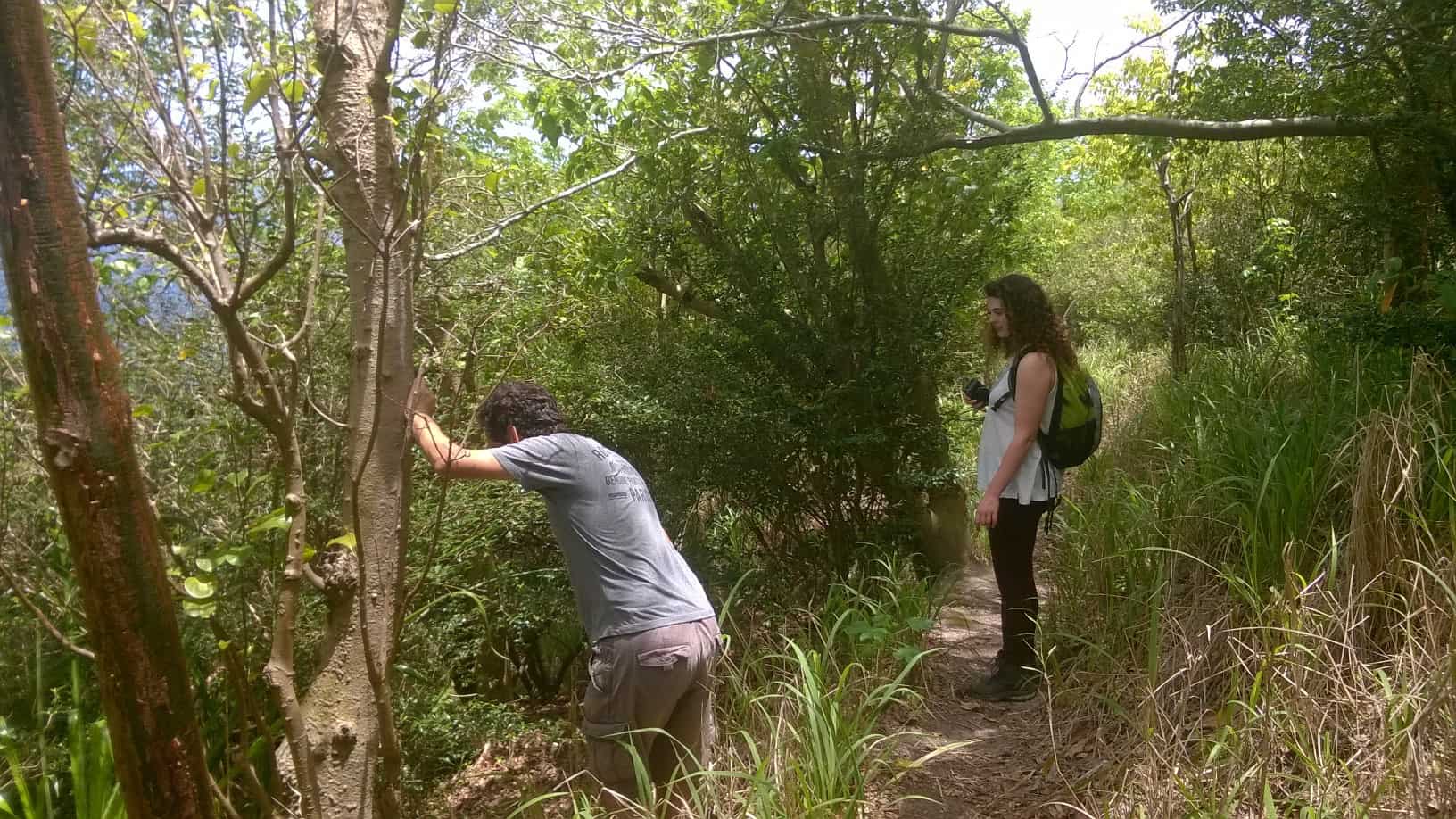 UKOTCF Honorary Executive Director, Mike Pienkowski, and Conservation Officers, Sarah Barnsley and Emma Cary, were joined on this visit by Jo Treweek and Jennifer Hruza, consultants from Treweek Environmental Consultants (TEC). One of the project partners, TEC is a small but renowned consultancy, specialising in ecological aspects of environmental assessment and planning. TEC works with clients in many sectors and countries, and with inter-governmental and private-sector international investment funders, to help them achieve sustainable outcomes for biodiversity and ecosystems affected by their operations, loans and investments. 
One element of the current Darwin Plus project focuses on integrating environmental and social aspects with physical planning. The aim of Jo's and Jennifer's visit was to build on the results of a previous workshop on environmental impact assessment which was provided, also pro bono and in that case without grant support, by TEC and UKOTCF in January 2015. Jo and Jennifer used stakeholder meetings and interviews to review scope for tools and guidance that could be used to strengthen the planning and environmental assessment systems to improve outcomes for biodiversity and ecosystems. 
Montserrat's planning and environmental management framework has several positive elements, but would benefit from more systematic consideration of environmental aspects. This was seen as a fundamental requirement to allow more detailed consideration of biodiversity per se and will be especially important if Montserrat is to seek the transformational projects that are currently being discussed, as will improved investment in essential equipment and technology. Following the visit, a report was produced detailing key findings and recommendations. It should be noted that Jennifer and Jo were again acting on a pro bono basis and we are grateful for their time and dedication towards this project.
The team's packed schedule included also the second in a series of four workshops looking to explore options for the future of the south of Montserrat. This particular workshop developed further the outcomes of the first workshop held in May 2016, which agreed the need for a shared plan, and sought answers to the question of "why would it be good to carry out work in the South?" It was designed to expand these initial thoughts by identifying further information requirements, e.g. resources that would be required and opportunities and challenges that a particular activity would provide.
Following the workshop itself, a report was produced and circulated to participants, summarising the discussions according to the main opportunities presented by potential work in the south. Many socio-economic opportunities were identified and discussions focused on the feasibility of activities, the improvement of existing practices, and the commercialisation of various activities. The overall aim of the workshop series will be the development of a vision and initial plan for the future use of the south, produced in consultation across a wide range of stakeholders. Whilst other elements will also be included, one main emphasis will be upon the restoration of natural ecosystems. 
As regards other aspects of the project, much progress is being made. Through the Adopt a Home for Wildlife programme, another project partner, Montserrat National Trust, leads public-participation sub-projects aiming to conserve and enhance the beauty of Montserrat, preserve the island's fauna and flora, increase public awareness of the island's heritage. The programme allows individuals, organisations, community groups and businesses to agree to maintain and protect a public or private space for a year at a time, with renewals annually. 
We are excited to announce that two sites have been adopted so far! Firstly, Mr Dwayne Hixon, a local real estate agent and contractor, has adopted a site located in Runaway Ghaut. This area is a good and accessible example of the ecosystem of the ghauts in Montserrat, and therefore carries a high educational and conservation value. Unfortunately, a storm in 2012 destroyed one part of the site's path, which is therefore no longer used and has started to become overgrown. Furthermore, some introduced ornamentals have started spreading into the forest, with the risk that they will become invasive and impact the native wildlife.
The second site is located in Carr's Bay, between the historic site of Carr's Battery and a river – it has a high historical value, and is next to one of the few remaining mangrove ecosystems on the island. However, there is a lack of protection from the sea, and pollution owing from the river to the sea make the site very vulnerable. Mr Julian Romeo, a local hardware store owner, has expressed interest in protecting the site from the sea with big boulders, and landscaping it with native plants to help stabilize the beach. We look forward to hearing what these dedicated volunteers achieve! 
There is more information in the third of the Saving Our Special Nature of Montserrat project newsletters, published in March 2017.