Staying Connected for Conservation in a Changed World: UKOTCF online conference 2021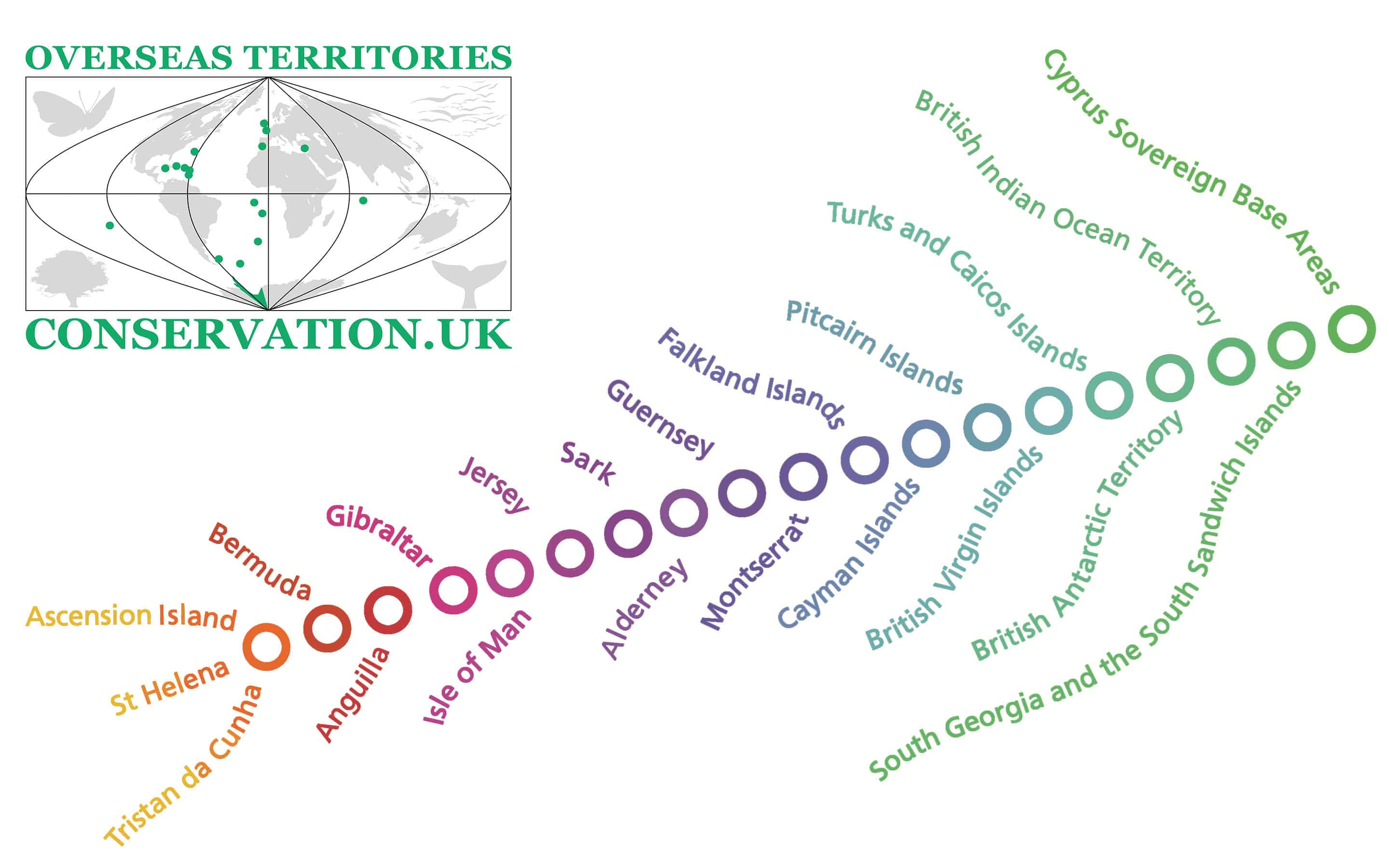 Consistently over several years, one of the most frequent enquiries from UKOTs and CDs to UKOTCF has been "when is the next UKOTCF conference?" This is because, as reported by UKOT participants, the conferences have proved invaluable in enabling successful conservation initiatives which would not otherwise have occurred.
Following wide consultation across its network, UKOTCF is organising an online conference to take place on Tuesday 2nd, Wednesday 3rd, Tuesday 9th & Wednesday 10th March 2021.
First announcement
The first announcement is available to read or download here.
Posters
Offers of posters may now be submitted: for brief introduction and link to submission form, click here; for full background (pdf) and link to submission form, click here. A prize is available for the best poster by a student (senior high-school to undergraduate).
Programme
The updated programme for the conference is now available here.
Booking 
Booking for the conference now open: click here.
IF YOU HAVE BOOKED AND NOT RECEIVED EMAILS WITH REGISTRATION DETAILS OR WITH THE CONFERENCE PDF DOCUMENT (WITH PROGRAMME, GUIDANCE, ABSTRACT, PARTICIPANTS LIST), contact hello@ukotcf.org
Other details 
UKOTCF is honoured to be able to initiate, at this conference, a series of occasional high-level lectures on conservation in the UK Overseas Territories and Crown Dependencies named after the long-term supporters of such conservation and of UKOTCF: the Sir Richard & Lady Ground Lecture on Nature Conservation in the UK Overseas Territories and Crown Dependencies. Click here for more information.
For information on opportunities to sponsor the conference, click here.
We welcome submission of short pieces of music from the UKOTs & CDs for use in the conference breaks: see here.
Further conference information will be published on this page as it becomes available. The conference will focus on UK Overseas Territories, Crown Dependencies and other small islands. As with UKOTCF's previous conference, it will provide a forum for government environmental bodies, NGOs and commercial organisations to discuss key conservation issues, to highlight success stories, exchange ideas, and to forge partnerships.